Our Pastor
Pastor Lee C. Franklin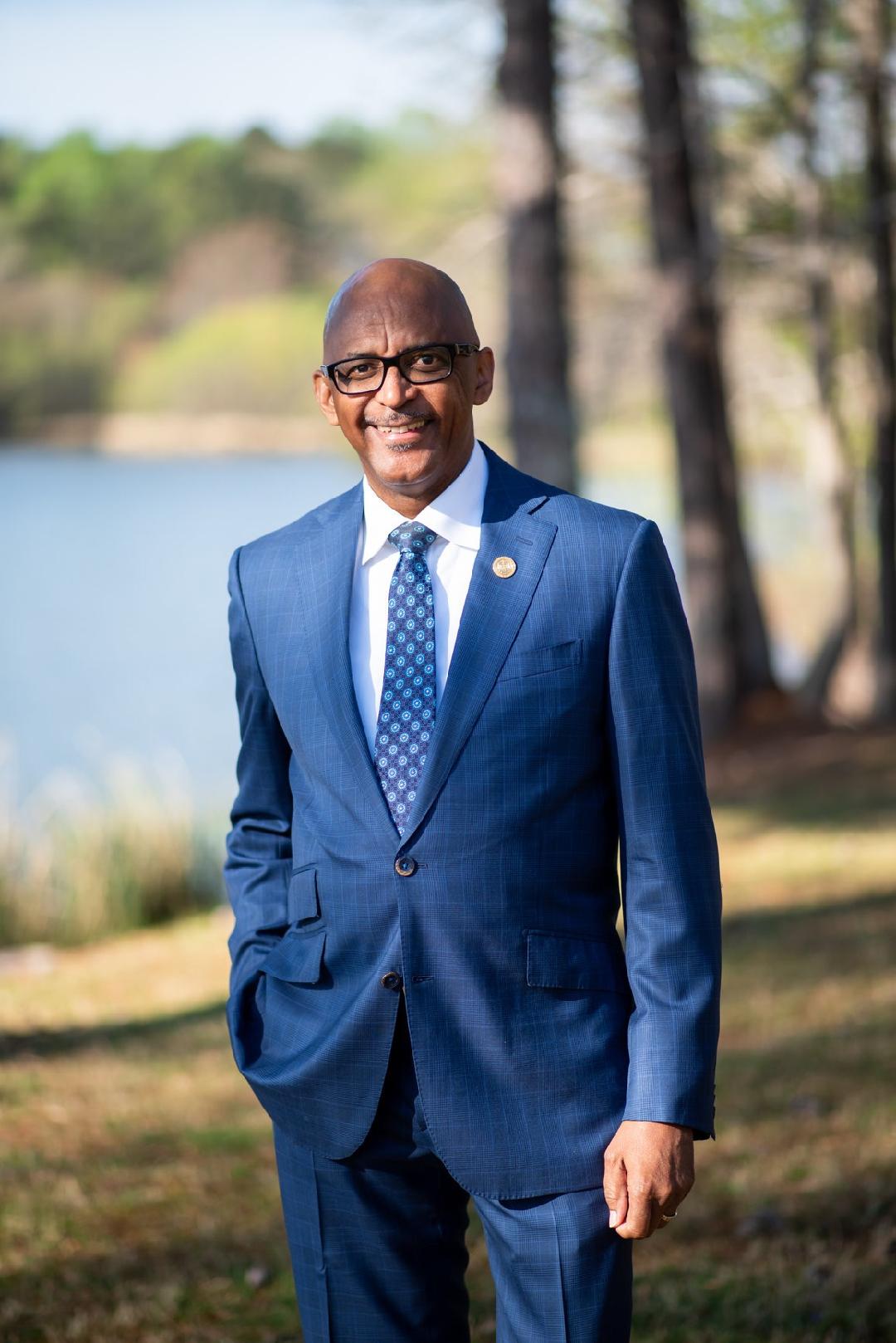 The Reverend Lee C. Franklin is Senior Pastor of the Mount Ephraim Baptist Church in Atlanta, Georgia which was led by founding Pastor, the Late Dr. R. L. White, Jr. for almost 53 years. We thank God for Pastor Franklin submitting to the call Lord to lead this great congregation.
Pastor Franklin was ordained licensed to preach in 1996 and ordained in 1999. In this time, the Lord has blessed Pastor Franklin to serve under ministers who taught him the way of our Lord and trained to be able to serve in many capacities: Minister to Bereaved Families, Associate Minister, Musician, Young Adult Pastor, Director of the Psalms 150 Choir (formerly Young Adult Choir), Youth Minister, Bible Study Leader, Vacation Bible School Teacher and spiritual mentor to many. Pastor Franklin's unique teaching and preaching style captures the hearts, minds and imaginations of all ages. He lives by the simple philosophy that "you must first reach people in their struggle. Then, there is opportunity to teach and preach the word of God for their deliverance; equipping people with biblically principles to live by". Pastor Franklin is honored and humbled to be chosen as one of God's spokespersons.
Pastor Franklin's Kingdom building efforts extend beyond the four walls of the church. This Carver Bible graduate puts into action agape love for God's people reaching across social and economic groups. He has served as National NAACP Religious Affairs Liaison and Fulton County Government Chaplain for many years. God has allowed him to minister to the homeless community, individuals serviced through the Atlanta Drug Courts and to ranking governmental officials.
 "Pastor Lee" as he is often fondly referred to is incredibly creative and musically gifted. Prior to appointment as Director of Psalms 150, the Lord led Pastor Franklin to launch the music ministry Gideon in the wake of the 911 crisis in America. Gideon's mission was to travel the country proclaiming through song the Good News of Jesus. Through dedication to Gideon, our GOD opened doors that lead to creation of business ownership. Pastor Franklin gives GOD all the Glory for allowing him to establish Muziq Charters and Muziq Events Company in which he is currently serving as CEO.
 Access Counseling and Coaching continues to grow his business acumen as this is a business venture founded by Pastor Franklin and his Late wife, the beautiful Stacy Franklin. Pastor Franklin is dedicating his time to the work of Mental Health as President of the Total Access Foundation which fulfills the legacy of Stacy "Mimi" Franklin – Each One, Reach One.
Joy and solace come from family time with his three children Shayla, Shannon and Brandon and six grandchildren.